Over 25 Years of Reputable
Towing and Recovery Support Services
Ben's Towing has highly trained professional operators and a large fleet of tow trucks that allow us to reach our customers quickly. Our trained team of experts is always at your disposal, 24 hours a day, 7 days a week, 365 days a year. Trust your major or minor vehicle issues with us. You won't be disappointed.
The Smart Choice for Fast, Efficient, and Reliable Towing in and around Revelstoke
At Ben's Towing, our mission is to deliver a great towing experience to our customers in Revelstoke, which is why we make ourselves available to you 24 hours a day, 7 days a week. Our highly trained and experienced operators employ a broad range of equipment (such as flat decks, 4x4 wreckers, and heavy-duty trucks) to ensure their tasks are completed with precision and efficiency. We are proud to offer our Revelstoke customers a wide variety of services, including:
Have you had an accident or have vehicle trouble? Need a technician to unlock your vehicle or provide a tire change? We're here 24/7 to make sure you and your vehicle are taken care of. No job is too big or small for our team of pros.
Specialized Transportation
for All Sizes and
Types of Vehicles
Specialized transportation requires the safe and secure handling of your precious cargo. We offer locked and secured compounds for antique cars, motorcycles, and other fragile equipment. Trust in professional and courteous customer service and expert navigation throughout the entire North Okanagan Shuswap area.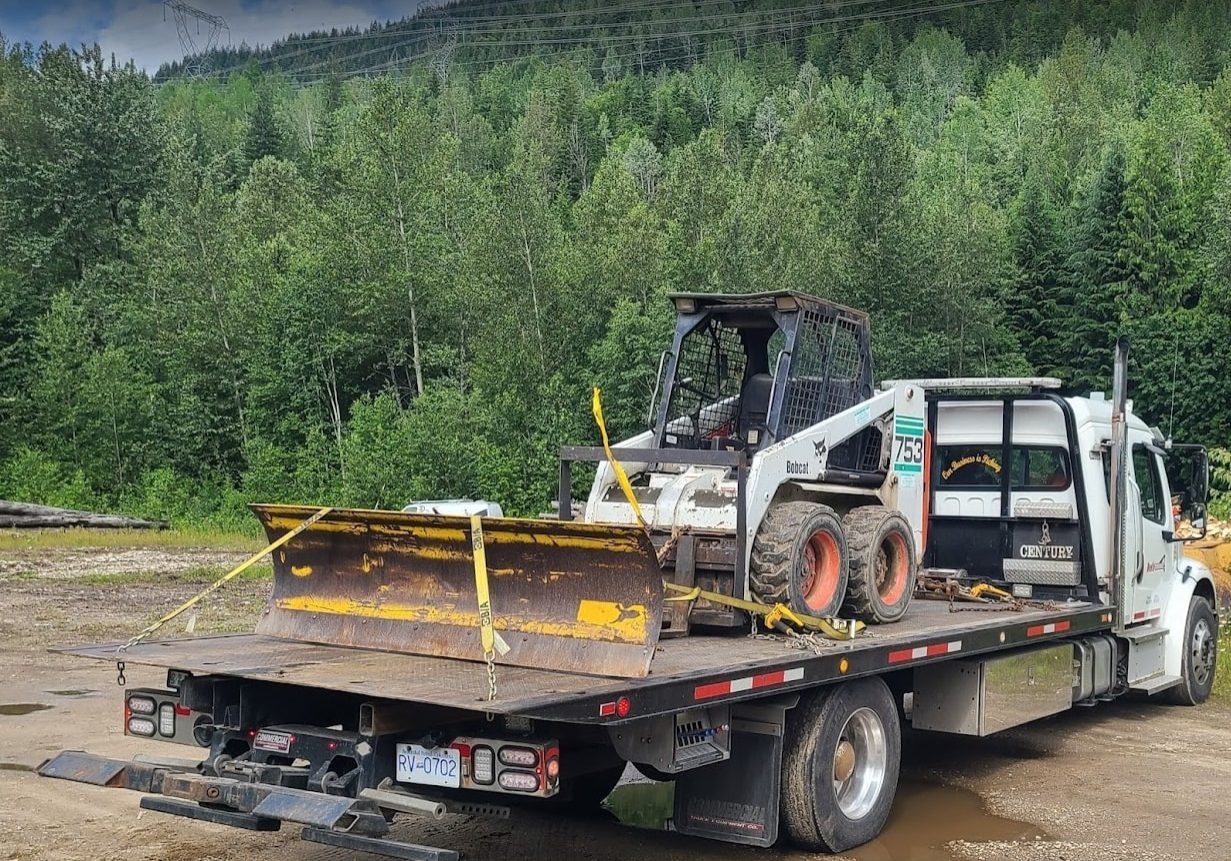 Friendly service when you are not at your best (or at least your vehicle is not at It's best)
shajay bhooshan
2022-10-16
Bens were prompt and effective, late in the evening on the weekend
I broke down in Revelstoke late at night while working a job 8 hours from my hometown. After failing to get a towing company to want to assist me that late I was pretty worried. I tried Ben's Towing and I got immediate assistance and an amazingly helpful and friendly driver named Mike. He even helped me to figure out where to leave my vehicle and who to contact for the morning since I've never been in Revelstoke before and knew nothing. Incredibly helpful and couldn't have gotten my vehicle safely off the road without them.
We broke down about 30 minutes outside of Revelstoke. We called and our tow truck arrived within 40 minutes of breaking down. The driver was friendly and helpful.
excellent company.
Friendly and on time.
Malcom just came and saved us! We highly recommend him and appreciate him! We were camping outside of Revelstoke and stranded. He came and really tried to help us outside of just towing. Thank you, Malcom!!! Also, super friendly.
We got a busted tire on the highway and Jonathan helped us with our car. He was super friendly and quick. We were very happy with the service provided. Highly recommend this service.
Tula Weerasooriya
2022-07-03
Jonathan helped us with a tire change. Thanks dude you are awesome. Very friendly service. One happy customer here.